I awoke this morning from what was sort of a "nightmare" about my daughter's wedding. We are now 13 days away! I don't exactly know the point of the nightmare, do we ever?... Let me interject this first-it was more of a nightmare because things weren't going right, not a bloody, scary nightmare. As far as a point though, I felt that many of the items in the dream had to do with "SACRIFICE!" Sacrificing what I wanted or expected for what others needed or expected.
I do know that I have all this "angst" bubbling up inside of me about so many things. I knew I needed to come and blog to get this out of me. I write this post about
myself
even though terms may sounds like "others". I am so overwhelmed and frustrated about things. Here are a few I could put my finger on...

I was speaking to a dear friend and she was bringing up
SACRIFICE. A word that when life involves "it" people are less likely to become involved.
She was talking about a shoe ministry that she is involved in and was saying, to paraphrase, "people have no problem giving me their old shoes, trash, the things they were done with; but when it comes to asking for patent leather shoes, that people don't have, there has been very little response" Ugh! Guilty! She was not complaining at all, just sort of stating the obvious. She is glad to have the old shoes, they are needed and distributed. BUT there is an orphanage in Haiti that has asked for help and one of the greatest obstacles for children to go to school, is the uniform; and part of that uniform is
BLACK PATENT LEATHER SHOES
. She needs patent leather shoes for boys and girls; and to make it more "sacrificial": the girls require "baby doll" shoes. I am thinking: What happens when she sends a box with 5 pair of shoes? That being the symbol of our sacrifice. Shameful. I pray it isn't so.

Regarding the family that I wrote about whose baby died and now has $30,000 in medical bills they cannot afford to pay, there has been very little response. Interestingly, mostly from strangers; how odd. They lost their only child, at birth. Horrific! They need
MONEY
. So far $310 has been collected. Shameful. I am thankful (not faithfully so-fearfully) that at this point it is still anonymous, because what if there is no sacrifice. Would they not be so hurt again and feel abandoned by God and His people. Now I know that God works in all things! I know there is a lesson here for this family,and more. I know God loves them but still... My friend boldly came asking the Lord to provide through His people, to bless this family. Maybe He will... but to add to it-There are others that are watching too. Can God? Will God? Do a Miracle! Does believing God make a difference? To all I shout: YES! Lord for the rest of my days! To make matters more conflicted I have heard "Maybe God doesn't want to do this for this family" Well, what if God DOES and His people are so numb that they don't even seek Him or do not move to action. I can't know for sure, but I can't imagine a loving God that would NOT want to bless His people. I pray for a miracle.
In case you don't know what I am talking about, here is the post:
http://redeemedbeautifulmess.blogspot.com/2009/05/extreme-makeover-jesus-style.html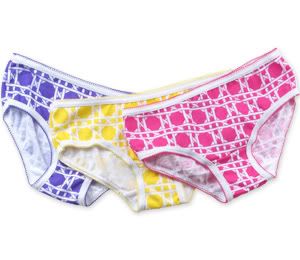 There are children, orphans, God's beloved in Africa who need so much. A team was going and was asking for some help with collecting items to give to children they meet. So I asked for donations of those I know. I think what we asked for required very little sacrifice; yet only 8.5% percent of the people that I petitioned did anything. All we asked for were some toothbrushes, toothpaste, pencils & sharpeners and underwear. Difficult things to collect no doubt (sarcasm intended). Then this happens to those on mission to deliver the collection:
http://www.brandisthoughts.com/2009/05/it-could-have-been-him.html
There you are, in Africa, and a you have to choose between giving an orphan a
TOOTHBRUSH
OR
A PAIR OF UNDERWEAR
. Shameful. I sat there in my home, reading that story, knowing I could have sacrificed infinitely more and didn't. Happy to pat myself on the back for doing something, yet it was nothing really. Not enough, because it truly wasn't SACRIFICE. I pray I never forget the lesson.
In case you don't know what I am talking about-scroll down the left side of my blog and it will say "Search for writing about:" Click: Uganda
Then there are children in need of foster care or adoption all over the world and if roughly
1
family per
church
(likely much LESS) took
1
child they would all have a
HOME
. Hopefully a GOD loving, bible teaching, HOME that would allow so much more! ugh! For the Kingdom! Can you imagine what that would mean to our government if there was no need for a foster care system because the church took care of it. Financially alone. I have heard about a family of a friend of mine that their sole purpose in foster care is to love on children, and reunite families. They only take children with the hope of reunification not adoption. That's sacrifice. I ran into a sweet couple from my past that is "fostering-to-adopt" a beautiful baby girl born addicted to methadone. They have 6 months left before they know if they can keep the child. I can only imagine what each day must feel like "not knowing". Those momma's who lose children in the adoption process must relate similarly to those who lose a pregnancy. Painful. There is so much running through my head it is literally overwhelming me. Personally, I am scared. This is messing with me greatly. Probably the most of all I have shared because it would require too much SACRIFICE. Also, because of my personal story, a 10 year struggle, about desiring more children through vasectomy reversal that I'll share later... I request prayer for myself, my husband and family. A friend posted this in her comment and it made me cry and gave me hope
"Hoping that your house will ring with the love and laughter of little children in the near future."
I pray for God's will to be done.
In case you want to read more about what I am talking about:
http://redeemedbeautifulmess.blogspot.com/2009/05/living-freely-foster-care-system-and.html
The sacrifice we would make would truly only be a blessing. It is to benefit our Lord's name, yet we do little to sacrifice. The Lord Himself would make the way, yet we don't want to take a step.
GOD'S NAME IS ON THE LINE, will His people act? I think we don't give great consideration to that fact.
"Command those who are rich in this present age not to be haughty, nor to trust in uncertain riches but in the living God, who gives us richly all things to enjoy. Let them do good, that they be rich in good works, ready to give, willing to share, storing up for themselves a good foundation for the time to come, that they may lay hold on eternal life." (1 Timothy 6:17-19)
Ezra 9
Ezra's Prayer About Intermarriage
After these things had been done, the leaders came to me and said, "The people of Israel, including the priests and the Levites, have not kept themselves separate from the neighboring peoples with their detestable practices, like those of the Canaanites, Hittites, Perizzites, Jebusites, Ammonites, Moabites, Egyptians and Amorites. They have taken some of their daughters as wives for themselves and their sons, and have mingled the holy race with the peoples around them. And the leaders and officials have led the way in this unfaithfulness."

When I heard this, I tore my tunic and cloak, pulled hair from my head and beard and sat down appalled. Then everyone who trembled at the words of the God of Israel gathered around me because of this unfaithfulness of the exiles. And I sat there appalled until the evening sacrifice.

Then, at the evening sacrifice, I rose from my self-abasement, with my tunic and cloak torn, and fell on my knees with my hands spread out to the LORD my God and prayed:
"O my God, I am too ashamed and disgraced to lift up my face to you, my God, because our sins are higher than our heads and our guilt has reached to the heavens. From the days of our forefathers until now, our guilt has been great. Because of our sins, we and our kings and our priests have been subjected to the sword and captivity, to pillage and humiliation at the hand of foreign kings, as it is today.

"But now, for a brief moment, the LORD our God has been gracious in leaving us a remnant and giving us a firm place in his sanctuary, and so our God gives light to our eyes and a little relief in our bondage. Though we are slaves, our God has not deserted us in our bondage. He has shown us kindness in the sight of the kings of Persia: He has granted us new life to rebuild the house of our God and repair its ruins, and he has given us a wall of protection in Judah and Jerusalem.

"But now, O our God, what can we say after this? For we have disregarded the commands you gave through your servants the prophets when you said: 'The land you are entering to possess is a land polluted by the corruption of its peoples. By their detestable practices they have filled it with their impurity from one end to the other. Therefore, do not give your daughters in marriage to their sons or take their daughters for your sons. Do not seek a treaty of friendship with them at any time, that you may be strong and eat the good things of the land and leave it to your children as an everlasting inheritance.'

"What has happened to us is a result of our evil deeds and our great guilt, and yet, our God, you have punished us less than our sins have deserved and have given us a remnant like this. Shall we again break your commands and intermarry with the peoples who commit such detestable practices? Would you not be angry enough with us to destroy us, leaving us no remnant or survivor? O LORD, God of Israel, you are righteous! We are left this day as a remnant. Here we are before you in our guilt, though because of it not one of us can stand in your presence."
There is a lot going on in this story. It wasn't so much about marrying a different race as it was about remaining wholeheartedly committed to God*. Marrying someone from a different culture whose goal did not include serving and loving our God was destructive to the life and community of God's people. HOW DOES THIS TIE INTO WHAT I AM TALKING ABOUT? YOU ASK...
*Here is a blog I read about this scripture:
http://realmealministries.org/WordPress/?p=1002
I feel we have intermarried a culture in America that is destructive to our life and community as God's people. I am thankful there is a remnant left that God is allowing to carry on and show the way.
It is frustrating, disheartening, and absolutely unnerving to watch (myself included) God's people not help, not get involved, not sacrifice one ioda.
(side note I looked up "ioda" and it is actually a curse word, woo ooh, sorry if it was too harsh and offensive, not!)
While I am no Ezra, I do symbolically tear my tunic, pull out my hair and say "Gracious God I am so sorry for the fact that we, your people, who are called by your name, sit, watch and stand by as people hurt, have need, children die, are hungry, need a family and we do nothing. I hang my head now in grief and sadness praying you will move and show, we, your people, what you ask of us. God we are sinful, but you are merciful and gracious and bless us greatly in spite of ourselves. God give me the will to sacrifice. God I beg that you take may fear, disappointment, frustration God and turn it to gladness, hope and joy that radiates and spreads like an infectious disease. A disease of goodness, gratefulness, and sacrifice. That you Lord would show us the way to sacrifice. To God be the Glory! Forever, in Jesus name. "
Image may be subject to copyright
Shoes-
https://www.dulcebebeboutique.com/item_images/large__black_oompaloompa_sh.jpg
Money-
http://www.kentsandvik.com/wp-content/uploads/2008/08/money_tree.jpg
Underwear-
http://www.blackwagon.com/Merchant2/graphics/00000001/CHD007-childish-girls-undies-lg.jpg
Home-
http://www2.sdcounty.ca.gov/hhsa/media/logo-FosterLicensing.jpg